This post was most recently updated on June 29th, 2020
There are things you need to consider when choosing a web hosting service to host your website. Choosing a reliable and trusted web hosting service is crucial for all websites of businesses.
The page load time, web page bandwidth, downtime, data transfer, and search engine optimization are important component that should be considered.
This review is centered on the pros and cons of speedyconnect.net a reliable web host I had used for many months.
Web hosting is a type of internet service that allows businesses and individuals to submit their websites unto the web and a web host also known as a web hosting service provider.
A domain name is an online address of your website or business. A domain name is used to search a website, example is www.pentameloud.com
The features of a web hosting company such as fast load time, technical customer support, very good bandwidth, without downtime and reliability are found in Speedyconnect.
Speedyconnect began web hosting service in 2017. I had been using their shared hosting package to host this blog website, although I bought the domain name from DomainKing, another reliable hosting company, and I must testify to the fact that they are a good web host provider.
Speedyconnect offers reliable and affordable web space to host websites and blogs. Speedyconnect's customer support is about 99.99%, though not too bad, and they reply almost as fast as they received an enquiry or tickets, with a 24/7 support.
Cheap web host
Speedyconnect offers unlimited shared hosting with the latest technology, knowledgeable customer support. Easy to use software and CPanel and resellers plans.
This web host company, have improved over time compared to when they began. They now have better features to boost user experience, technically than when they began.
This website host provides free SSL Certificates to ensure the security of the sites and the visitors. SSL certificates are one of the search engine optimization and ranking factor. Google takes this serious.
Do you have a website? Do you intend to migrate it to another trusted site, try speedyconnect.  You will get a free SSL certificates on request.
Unlimited web host
Speedyconnect affirms that they are not resellers. They own, manage and control all their servers. Worrying about bandwidth is no issue because it is unlimited. The increase in traffic to your site will not crash your site.
The pricing is affordable for as low as $1 per month and fits perfectly for people with small and large businesses. Get %50 off for the first year on hosting on speedyconnect. Click on the link below, use the discount code "50%OFFUNLIMITED".
Speed less for a year and enjoy unlimited. #Speedyconnect #webhost
Click To Tweet
Speedyconnect; web host with a difference
Unlimited web space, unlimited bandwidth, unlimited MySQL databases, unlimited sub domains, unlimited parked domains, free UNLIMITED SSL Certificates, free automatic daily backups, powerful control panel and a 24/7 customer support.
Use the discount code and pay for as low as $0.5 per month for the first year. It is better to pay for 2, 3 or 5 years at once, but for a start, try the first year and I know that you will enjoy it.
Speedyconnect also offers free website connection. Isn't this terrific? Most hosting company would request a pay for such migration, but with this web host, it is completely free.
If you are fed up with your current web hosting company, give speedyconnect a try for as low as $0.5/month for the first year and free site migration, at no cost.
A speedyconnect user is also entitled to unlimited FTP accounts and unlimited parked domains, fully supporting wordpress, SMF, Joomla, Drupal and many more.
Other programming features include Softaculous, CGI support, Cron job, litespeed web server, phyMyAdmin, PHP 5.X, 7.X, cloudlinuxOS etc.
In July 2018, Speedyconnect made an important update to its server. It was such a remarkable experience.
It was based on the feedbacks/suggestions so far. For the past few months, they have been implemented upgrades, new features, etc based on your feedbacks.


In their own words;
I'm happy to outline answers to the few feedbacks/suggestions we received
I am used to cPanel control panel / I am not really familiar with Directadmin control panel / when will you change your control panel to cPanel?
Answer: Now! I'm glad to let you know, that we are now using cPanel control panel and your website(s) has been migrated to our cPanel servers.
Your Directadmin control panel url is hard to remember / why can't I access my control panel via the easy "mydomainname/cpanel"?
Answer: As stated in feedback 1 above, we are now using cPanel, so you can now access your control panel via the easy/normal url e.g yourdomainname/cpanel
I heard SSD drives are super fast and will make my websites load very fast, are your servers using SSD drives?
Answer: Yes, this is one of the most important upgrades we just completed because your website load speed is very important to us, faster websites improves your SEO. Our servers are now using 4x SSD drives (for redundancy and high speed), Awesome right?!
I heard that LiteSpeed Web Server will make my websites load 5 xs faster, are your servers using LiteSpeed Web Server?
Answer: Yes, our new cPanel server uses LiteSpeed Web Server. Now you will get even more speed.
I'm hosting my legitimate business/company website with you and the mail i sent to my customer's email address went to Spam folder instead of inbox?
Answer: We have implemented Mail Channels Outbound Email Filtering on our new cPanel servers, this will ensure your legitimate mail gets to your customers email inbox.
Most of the time, I'm unable to access my files via ftp using Filezilla?
Answer: The ftp login issue has been resolved on our new cPanel server. We always recommend using secure FTP clients such as FileZilla (for Desktop/PC) & AndFTP (for android, search on Play store).
Are my websites hosted with you in safe care?
Answer: Yes, in your cPanel, you will see the JETBACKUP feature – Your data are automatically backed up daily and stored in our backup server at no extra cost. Sleep well knowing your data are in safe hands.
Do you support NodeJS Application?
Answer: Yes, our new cPanel servers support NodeJS apps.
Do you have a real-time Server Status Page?
Answer: Yes, here: https://www.speedyconnect.net/billing/serverstatus.php  (We just enabled this feature, and will be adding more of our servers in there soon)
This is only a tip of the iceberg; more developments, free gifts for our loyal customers, new product lines, etc are underway.
Our offer may interest you, if you are looking for a Reliable Web Hosting Provider for your website. Our unlimited web hosting package is the best, it's super fast and very stable backed by a 100% Uptime Guarantee.
Our unlimited web hosting package come with all the best premium features for no additional charge:
Powerful Control Panel

Softaculous Script Auto-installer (Hundreds of one-click install scripts!)

Multiple PHP Versions (5.3, 5.4, 5.5, & 5.6, 7.x)

Unlimited Web Space

Unlimited Monthly Bandwidth

100% Uptime Guarantee

Always Online 24/7/365 Support

E-commerce Ready!

FREE DDoS Protection

FREE Website Migrations (We will migrate your current website, free of charge!)

FREE Let's Encrypt SSL Certificate
Starting at ₦2700 First Year using Promo Code: 50%OFFUNLIMITED
Payments Accepted via Bitcoin, PerfectMoney PayPal, Naira MasterCard/Verve/Visa & GTBank Internet Banking.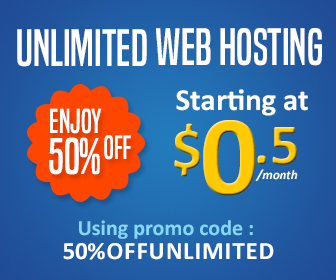 Let's go, click here and start enjoy – Speedyconnect; web host with a difference, enjoy UNLIMITED… Speedyconnect.net. 
Recommended; DomainKing Review; reliable web host service
Bluehost review; best cheap web hosting
Speedyconnect; web host with a difference
Dickson Pentecost is passionate about inspiring people. He want to see people live life to a shout out, manage stress, make money, stay healthy, enjoy their relationship and be productive in life.
Summary
Article Name
Speedyconnect; web host with a difference
Description
There are things you need to consider when choosing a web hosting service to host your website. Choosing a reliable and trusted web hosting service is crucial for all websites of businesses.